As the second Sunday of May nears, it's time to think of ways to celebrate mothers – although, of course, that's a worthy pursuit at any time of year!
At ISU Insurance and Investment Group, we thought it would be interesting to give you a little of the history behind Mother's Day, as well as a few ideas to honor the special women in all our lives.
Ancient beginnings
According to MothersDayCentral.com, the ancient Egyptians held an annual festival to honor "the mother of the pharaohs" – the goddess Isis. This is one of the earliest historical records of a society celebrating a mother.
How Mother's Day came to be in the U.S.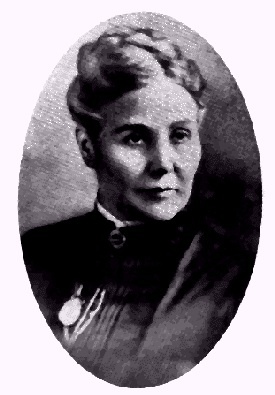 In an effort to honor her mother's activism and wishes, Anna Jarvis began her work to provide mothers their due recognition. Her mother, Ann (Reeves) Jarvis, had founded Mothers' Day Work Clubs in five cities to improve sanitary and health conditions. It also treated wounds, fed, and clothed both Union and Confederate soldiers.
On May 12, 1907, two years after her mother's death, Anna held a memorial to her mother and then embarked upon a campaign to make "Mother's Day" a recognized holiday.
To celebrate Mothers Day, Anna began to send her mother's favorite flower, carnations, to members in her local church requesting people to wear them in honor of their mothers.
By 1909, more than 40 states were holding Mother's Day services, even though it was not a national holiday. In 1912, according to Wikipedia, West Virginia was the first state to officially observe Mother's Day. Jarvis continued to promote the day until President Woodrow Wilson made it an official national holiday in 1914.
She later regretted creating the holiday, believing that it had become too commercialized. She was quoted,
---
"A printed card means nothing except that you are too lazy to write to the woman who has done more for you than anyone in the world. And candy! You take a box to Mother—and then eat most of it yourself. A petty sentiment."
---
Her idea of the celebration would be a time of gathering, reflections and prayer.
Enough with the history – where are the gift ideas?
Like us at ISU Insurance and Investment Group, we know you might have more urgent concerns on your mind, like last-minute shopping, so here are the most popular Mother's Day gifts, according to MothersDayCentral.com.
Flowers
Gift baskets
Personalized gifts
Jewelry
Perfume
Spa gifts
Magazines
Of course, just as Anna Jarvis intended, the best gift of all is getting in touch and letting the mom in your life know just how much they mean to you. Happy Mother's Day!
Protect the expensive gifts
If you're giving or have received an expensive Mother's Day gift, such as a nice piece of jewelry, please get in touch to find out whether it will be covered by your existing home insurance policy. If it's not covered, we'll advise you on your options.