It's the equivalent to the Kentucky Derby, Indianapolis 500 and the Daytona 500. The biggest race of the year for Unlimited Hydroplane is the APBA Gold Cup. It is the oldest active trophy in all motorsports. Miss Madison's only win for this race was in 1971. That upset victory inspired the movie Madison.

It has been 43 years since, but the Oberto/Miss Madison won the Gold Cup on Sunday, July 13th in Detroit.
---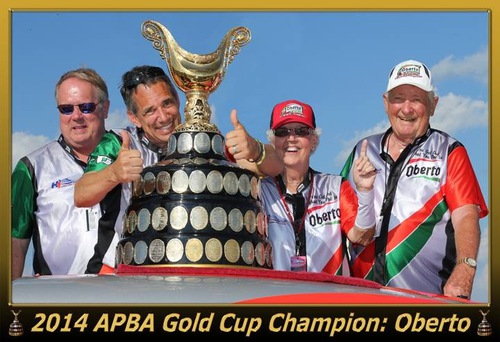 Congratulations to the Oberto/Miss Madison Team, City of Madison and Madison Regatta, Inc.
This is a great victory for everyone!
---
Short History on Miss Madison's Start:
Late in the 1960 season, Sam DuPont donated his boat to the City of Madison. Miss Madison continues to be the only community-owned unlimited hydroplane on the circuit. That same boat, although it had a major repair/rebuild from an accident while in tow in 1970, finished its stent as Miss Madison the season she won the ABPA Gold Cup in 1971.

Since her first full season in 1961, Miss Madison only had 6 wins up to 2005. Things have changed and the Oberto/Miss Madison has become a strong contender.
Read more about Miss Madison' history: www.MissMadisonHydro.com

The story of driver, Jimmy Shane's, previous week's second place finish due to an early start at the Madison Regatta and then to turn around and win the Gold Cup the same way is incredible.
Read the Madison Courier story - Miss Madison Strikes Gold!